Our Firm
We believe in the value of relationships. We view every client relationship as important, and are proud of our ability to retain clients long term.  Many of our clients have been with us for 20-30 years and are more like friends and extended family. We are committed to providing close, personal attention to our clients. We take pride in giving you the assurance that the personal assistance you receive comes from years of advanced training, technical experience and financial acumen, and a genuine interest in your situation.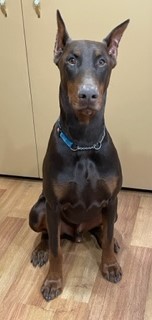 Our Official Greeter
We provide a variety of services including:
Income Tax Preparation for all types of businesses, and individuals, including farm & ranch
Tax planning
IRS and State Audit Representation
Monthly or quarterly bookkeeping
Sales and Margin Tax Reporting
Payroll Reporting
Business startup consultation
Financial statements – making sure your financial records are timely and accurate
Elder Financial Care for your loved ones
Our continual investment of time and resources in professional continuing education, state-of-the-art computer technology and extensive business relationships is indicative of our commitment to excellence.
Alice Wahrmund, EA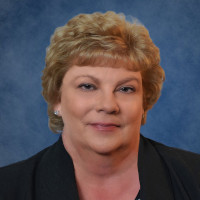 Alice Wahrmund has prepared 1,000's of tax returns for Individuals, Small Businesses, Farms & Ranches, Trusts, and Decedents Fiduciary Returns, handled the bookkeeping, payroll, sales and franchise tax for Individuals and Small Businesses.  As a Federally licensed Enrolled Agent she also handles taxpayer representation before the Internal Revenue Service, including such things as Audits, Collection problems, Installment Agreements, Offers In Compromise, Penalty Abatement, Lien Releases, Wage Garnishments, Levies, and more.
FAMILY LIFE
Alice is married to husband, Dennis, for over 40 years, together they have 1 son and daughter-in-law, with 1 granddaughter.  They are all native Texans and living on the family property as 4th, 5th and 6th generations.  They all share a love for animals, nature, and the land.
LIFE LESSONS
Alice tells a story to people starting out, whether it be for a new business, first job, or as a simple inspiration.  This story was ironically her true career story.  Alice went to work for one of the local phone companies right after college.  Unfortunately, she also had a crazy Aunt (there's one in every family) who was always causing trouble with the phone company.  Her supervisor had had enough of this woman's rantings and when she found out Alice was related to her, Alice was fired for the lamest reason of "not moving your wrist when you use the calculator".  Alice was devastated as she had never been fired before.  She gathered up her courage and started calling accounting offices to see if there were any openings.  There were none at that time.  However, one man did say he liked her "phone voice" and needed someone to make cold calls to try to set up demonstration appointments for a new bookkeeping system he had created for small businesses.
Well, it wasn't exactly what she was hoping for, but she took the job.  After she was there a few days the man decided to let her do some of the bookkeeping.  After a while he was pleased with her work and told her she had an unusual eye for detail and she should consider learning taxes as the income potential was unlimited.  She says "when you are married and 20 years old, unlimited sounds pretty good".  She set out to learn taxes and completed the training faster than the man expected.
She worked for the firm for about 3 years and he decided to retire.  He sold her the business, and that is still part of the company she has today.  She says "the moral of my story is don't be afraid to take a job or try something that isn't exactly your ideal situation, as you never know where it may lead you."  "I went from doing a job of making cold calls and getting hung up on to owning the company."
TODAY
We know that every tax and business situation is unique.  Good people can have 1 life incident that causes a world of hurt with the IRS.  Don't stress and lose sleep.  Call us today and get your peace of mind back.  We'll tailor a solution for you, and you won't even have to talk to the IRS on your own!  830-257-2704
HOURS
MONDAY-FRIDAY:  8:30-11:30  CLOSED FOR LUNCH, 12:30-4:00